Ohio Honda Lease Return Center & Guide

Important notice regarding inventory shortages and lease turn-in:
Due to the current global situation, the automotive supply chain has experienced significant disruptions and delays. This has caused inventory levels of new vehicles to remain in short supply. It's our suggestion that you begin to consider your options up to a year in advance prior to your lease-end date. This can help secure the availability of your next vehicle and help you prevent any interruptions to the driving experience you've grown to love.
Reserving your next vehicle in advance is a great way to enjoy the exact features and options that you want while simultaneously planning ahead for the future. Better still, your current vehicle likely has positive equity that can be applied towards your next Honda lease (see dealer for details, restrictions apply). Our team is standing by to answer any questions you may have about your current lease status, reserving your next vehicle, or extending your current lease to plan ahead for the future.
If your lease-end date is getting close, it's a smart idea to begin to consider all of your available options. Our team at the Ohio Lease Return Center at Germain Honda of Dublin has created this helpful reference guide that explains exactly how the lease return process works along with some helpful tips to help make your experience as smooth as possible. You'll have all the knowledge you need to make an informed decision about your next Honda lease.
Option 1: Lease a New Honda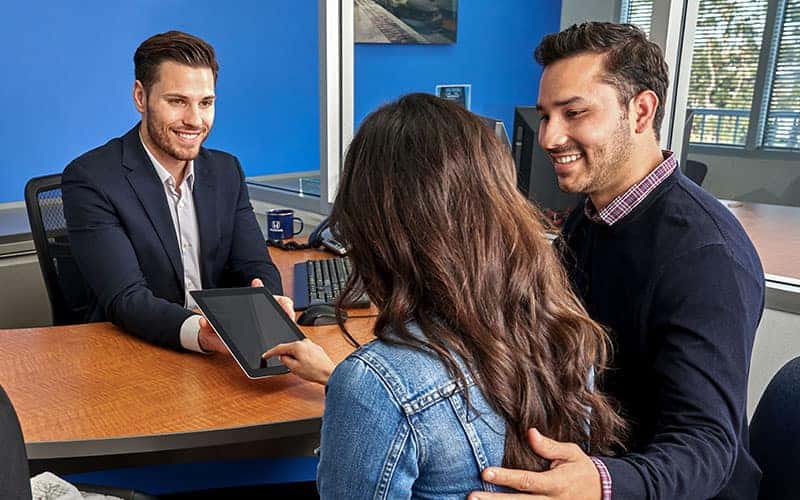 No matter if you're eager to choose a new Honda model or simply want the latest version of the model that you currently drive — our extensive inventory of Honda vehicles makes it easy to select your next ride. If you return your leased vehicle to Germain Honda of Dublin – you will receive $750 towards the purchase or lease of your next new Honda vehicle.
Option 2: Purchase Your Current Honda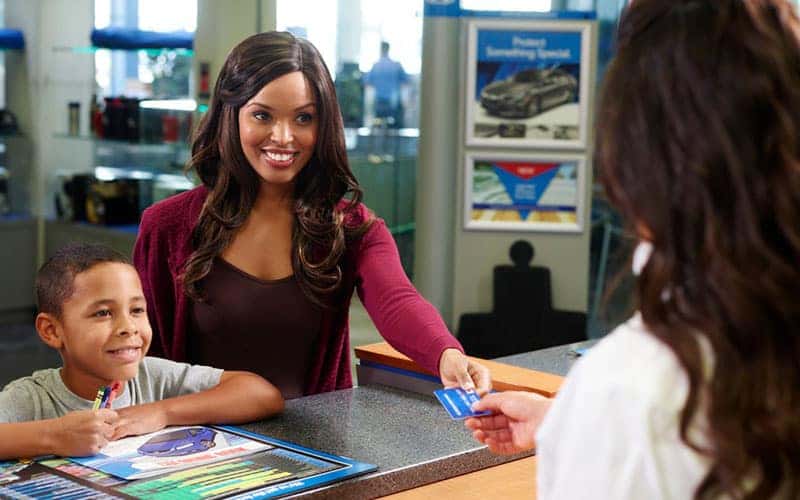 It's certainly easy to understand that you've grown to love your current Honda. The good news is that your lease contract contains an option for purchasing your vehicle so you don't have to part ways. You can either choose to purchase the vehicle outright or finance the vehicle through Honda Financial Services. Our team can walk you through the process no matter which option you prefer.
Option 3: Return Your Honda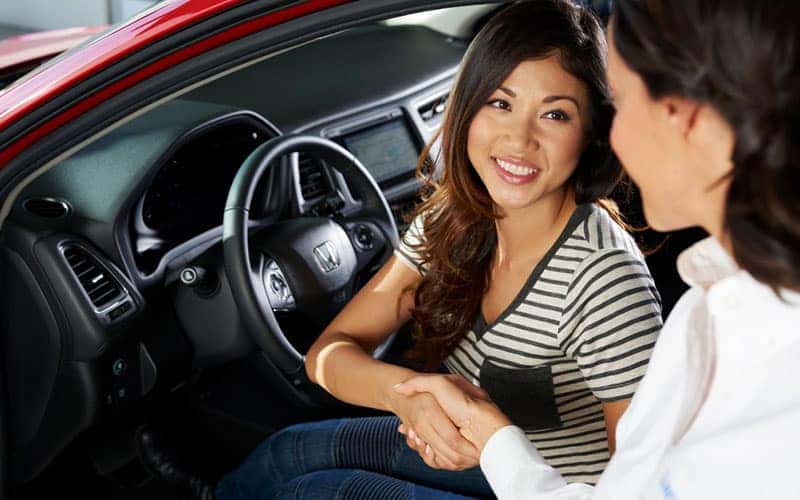 We're here to help you in returning your leased Honda vehicle upon the conclusion of your lease. Remember, there's no need to drive all the way back to your originating dealer. We can handle your Honda lease return right here, saving you time and hassle. Better still, you'll receive a $300 bonus just for returning your leased Honda right here at Germain Honda of Dublin.
Preparing For Your Lease Return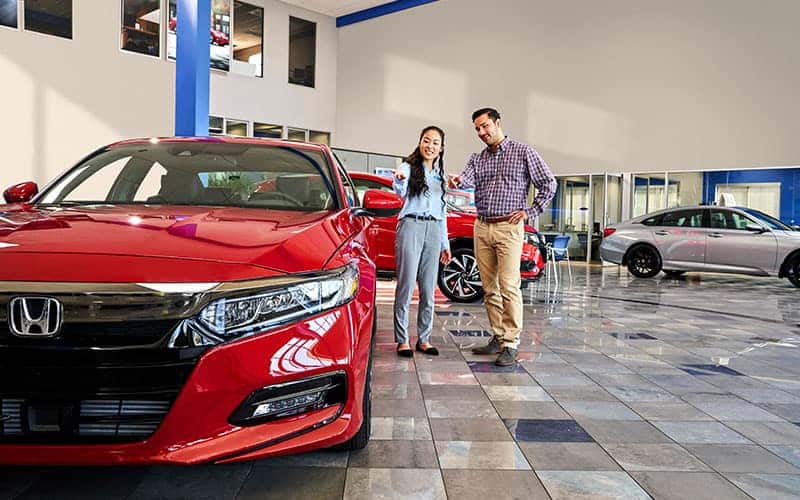 Before Your Return
Honda Financial Services recommends that you schedule a pre-termination inspection at least 60 days before your lease-end date. This inspection is available at no charge to you and is performed by a licensed inspection company. Especially important if your vehicle has exceeded your contracted mileage or if it has incurred excessive wear and use. Use the Schedule Inspection Online link at hondafinancialservices.com or call (800) 340-4080 to schedule your inspection. Here are a few tips to help make your inspection go smoothly:
Return original headrests and jump seats (if applicable)
Remove your personal belongings
Clean your vehicle both inside and out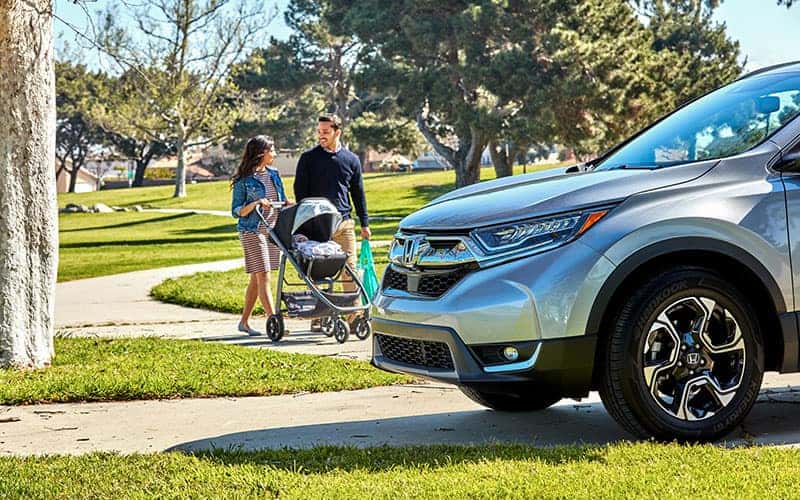 Schedule a Lease Return Appointment
Once your inspection is complete, the next step is to schedule a lease return appointment here at Germain Honda of Dublin. If you've decided to purchase your vehicle from HFS, our team will guide you through the process. Please be sure to bring the following items with you when returning your leased Honda:
All keys to the vehicle
Owner's manual
Vehicle Return Receipt
Vehicle Inspection Report (if applicable)
Original headrests and jumpseats
Entertainment system headsets
Receipts for completed repairs