Honda Maintenance Minder Codes

One of the best ways to ensure that your Honda continues to provide years of reliable performance is to have routine maintenance completed at your Honda dealer. While it's true that sometimes it can be confusing knowing which services your vehicle needs at any given mileage interval, Honda has introduced the Maintenance Minder System to help make it easier to know when it's time for service.
Depending on which Honda model you own, your vehicle will have specialized maintenance needs which can vary based on several factors such as engine type, transmission type, or the installation of a towing package. Each of these factors was carefully taken into consideration by Honda engineers when developing specific maintenance schedules. When you follow these useful guidelines, you'll prevent problems before they happen and give your Honda the care that it deserves.
Honda Maintenance Minder Video
Understanding the Maintenance Minder System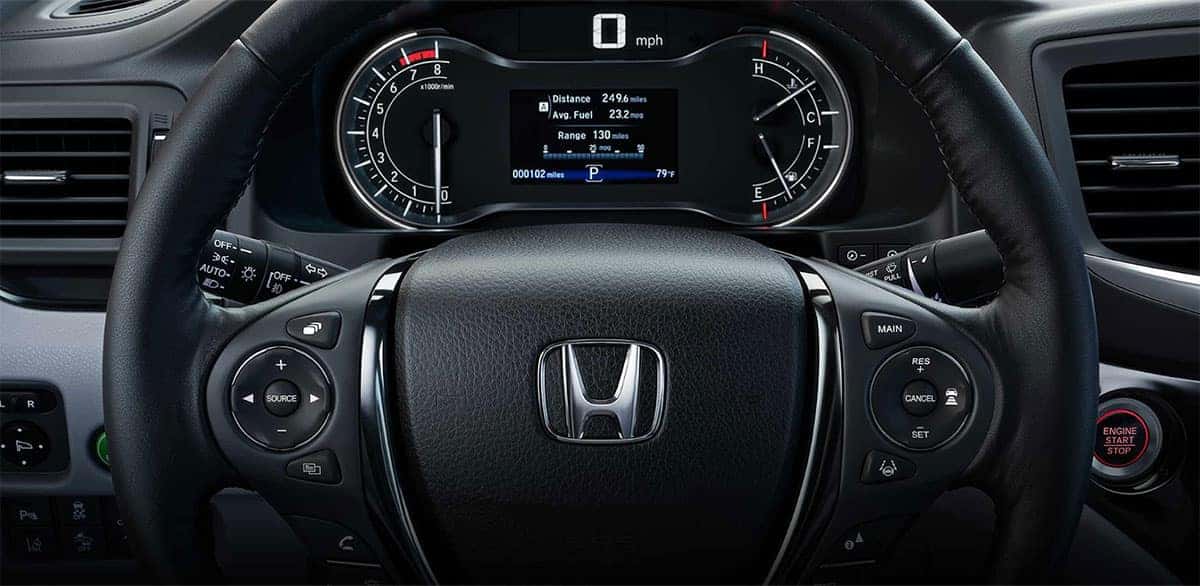 As you approach your next oil change interval, the Maintenance Minder System provides you with the remaining engine oil life in the information display. This reading will be shown as a percentage, starting with 100% oil life. Over time, this percentage will lower to 0% as you drive to let you know that oil life has been depleted. The system also displays Messages, Main Items, and Sub Items. Below you will find definitions that explain what each means.
Messages
Oil Life 15% – Service is due soon. Now is a great time to schedule an appointment with Honda of Dublin for scheduled maintenance services.
Oil Life 5% – Service is due now. As soon as possible, you should take your vehicle to Honda of Dublin for scheduled maintenance.
Oil Life 0% – Service is past due. You will also see a mileage readout which indicates how far overdue you are for service. To avoid harmful wear or damage, take your vehicle in for service now.
Maintenance Main Items – Symbols
A – Indicates engine oil should be replaced.
B – Indicates engine oil and filter should be replaced. Inspections of various systems and components should also be done. See your owner's manual for additional details.
Maintenance Sub Items – Numbers
1 – Rotate tires, verify correct tire pressure and condition.
2 – Replace air cleaner element, inspect drive belt, and replace dust and pollen filter.
3 – Replace transmission fluid and transfer fluid (if equipped).
4 – Replace spark plugs, timing belt (if equipped), inspect water pump, and inspect valve clearance.
5 – Replace engine coolant.
6 – Replace rear differential fluid (if equipped).

Decoding the Maintenance Minder System
Now that you have gained a clearer understanding of what exactly the Messages, Main Items, and Sub Items mean — here's an example of how to decode the entire system message.
For example, let's say there's an illuminated orange wrench along with the code "A3" displayed on your Honda Maintenance Minder. The letter "A" references a Main Item which lets you know that your engine oil needs to be replaced. The number "3" is a Sub Item which indicates that it's time to replace your transmission fluid and transfer fluid (if equipped).
Remember that while a Main Item will always be displayed in the message, Sub Items appear only periodically since these are determined by both a time and mileage interval. There is also the possibility for the system to show several Sub Items (example: A129). These additional Sub Items each indicate another recommended service. As in this example, Sub Items 1, 2, and 9 are suggested.
By using the helpful link provided below, you can find the exact maintenance schedule for your specific Honda vehicle.

Benefits of Following the Maintenance Minder Schedule
The Honda Maintenance Minder is far from simply an oil change indicator. There are a variety of benefits that come from following the system that both your and your vehicle will appreciate.
Continued reliability
Extended vehicle life
Continued warranty coverage
Improved resale value
Referring to the Maintenance Minder when completing oil changes helps you ensure that your engine continues to operate reliably. Taking the confusion out of oil change intervals, this system helps eliminate the unnecessary waste that comes from changing your oil too frequently. As a bonus, you can drive with complete peace of mind from knowing that you're also helping our environment.
No unnecessary wasted natural resources (oil)
No unnecessary hazardous materials that will require proper disposal (oil and filters)
And as a consumer you will only pay when it is necessary, saving you time and money
Germain Honda of Dublin – Your Honda Service Experts
Trusting Germain Honda of Dublin for your vehicle service needs lets you drive with confidence. Using Genuine Honda parts, our entire staff of factory-trained Honda technicians and service experts will provide your vehicle with the care and attention it deserves.
In the event that you have further questions about your maintenance schedule requirements, our friendly and knowledgeable Honda Service Advisors are eager to help. We strive to make it both simple and convenient to keep your Honda operating at peak performance!